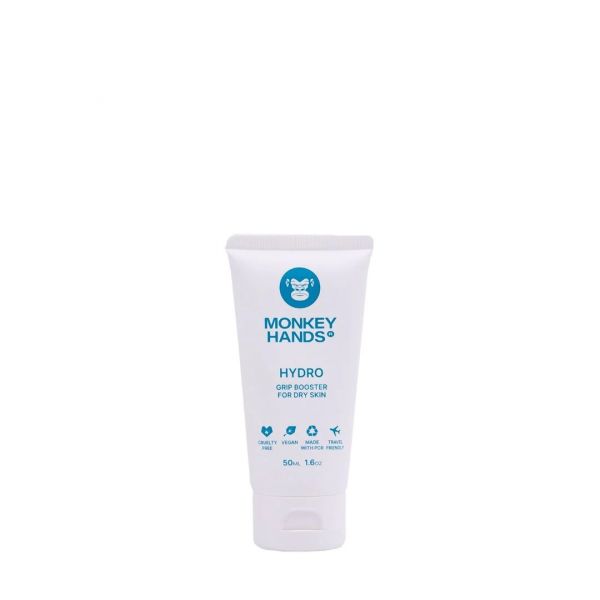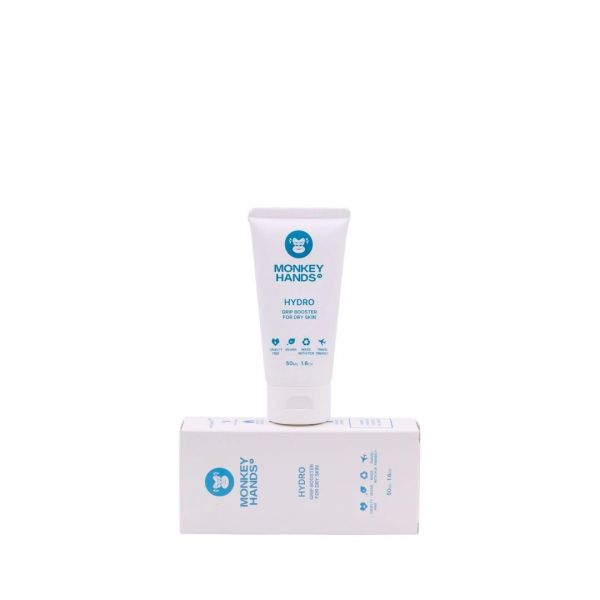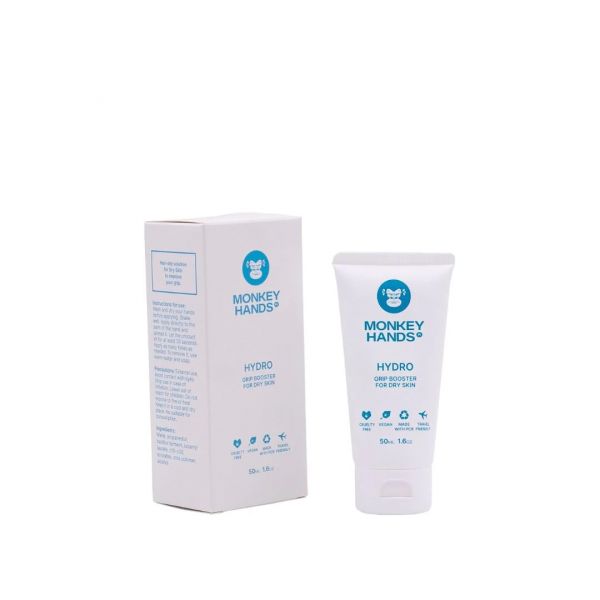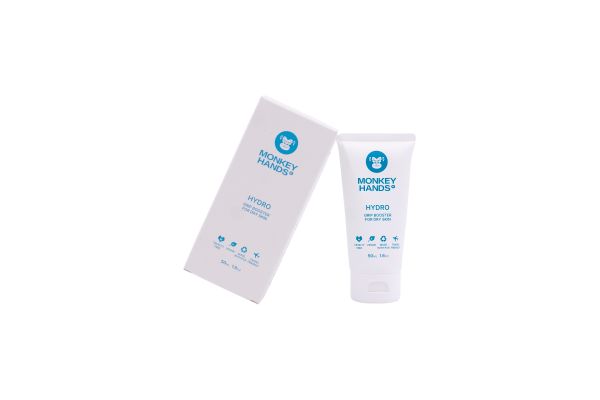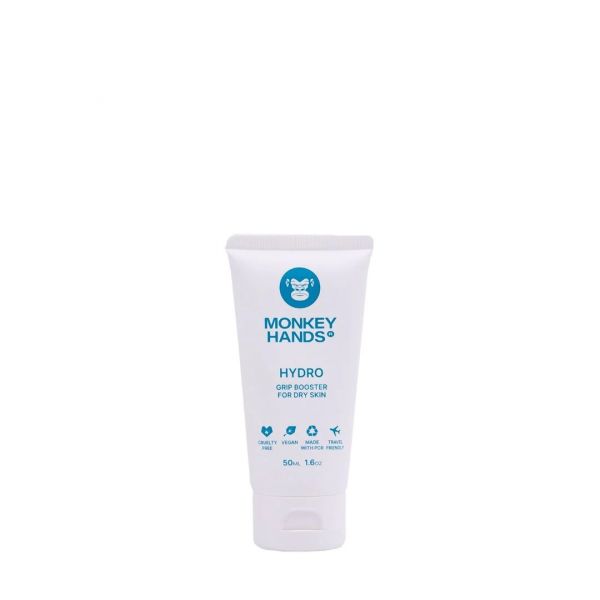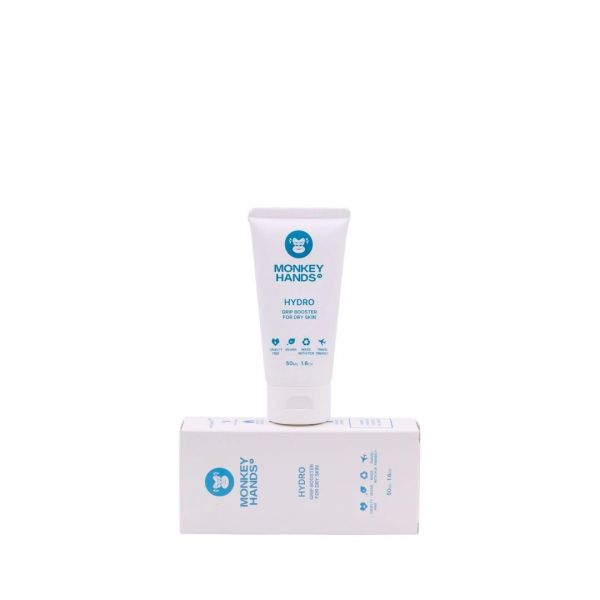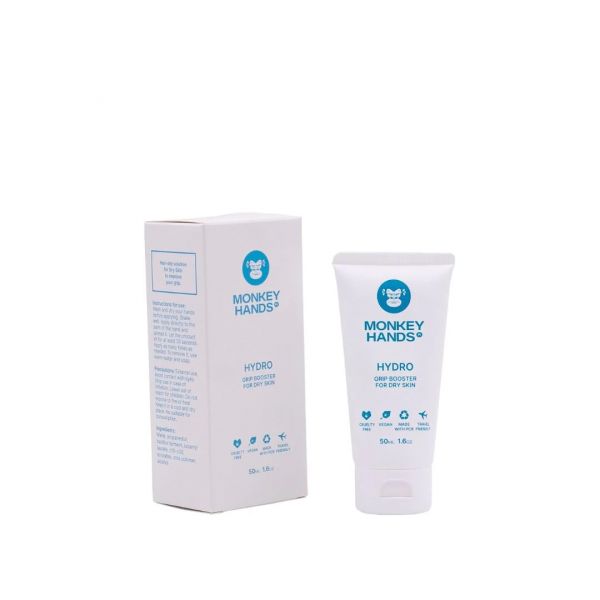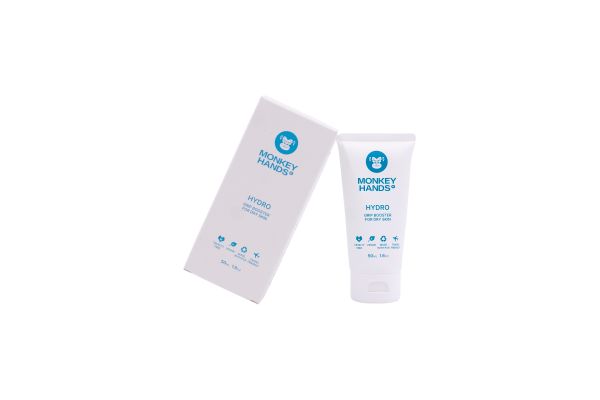 Hydro Grip Booster - Monkey Hands 50ml
Product no.: MonkeyHydro
14,02 EUR
The Hydro Grip Booster by Monkey Hands has been especially designed to improve your training performance!

Hydro Grip Booster is for you if if you suffer from very dry hands.
Having dry hands is the opposite problem of having sweaty hands, but the result is the same, they make you slip!

Thanks to its non-oily formula, Hydro, will hydrate your skin for optimal grip.

How to use:
    Use it as a base layer, before applying your favorite grip gel or chalk, to boost your grip and making it last longer!
    If you are prone to skin irritation apply it in any body part that will be stressed during your training.

How to apply:
    Clean and dry well your hands before the first application.
    Apply a pea size amount on the palm of your hands and spread among both palms - do not apply too much all at once otherwise it won't absorb properly, instead, reapply small quantities as many times as needed.
    Let it dry for 30 seconds and then apply your favorite gel grip or chalk!

Important: Always do a patch test if it is your first time.

The Monkey Hands product line emphasizes health, all-natural ingredients and sustainability, which is why they:
    Do not contain industrial grade ingredients,  which are known to have a potential carcinogenic risk for humans;
    Are not tested on animals;
    Are vegan;
    Do not contain parabens and petrolatum;
    Do not contain Genetically Modified Organisms (GMOs).
    All ingredients are FDA approved, certified, and ethically sourced.

Customers who bought this product also bought the following products:
There are no reviews yet.
Other products of the same brand