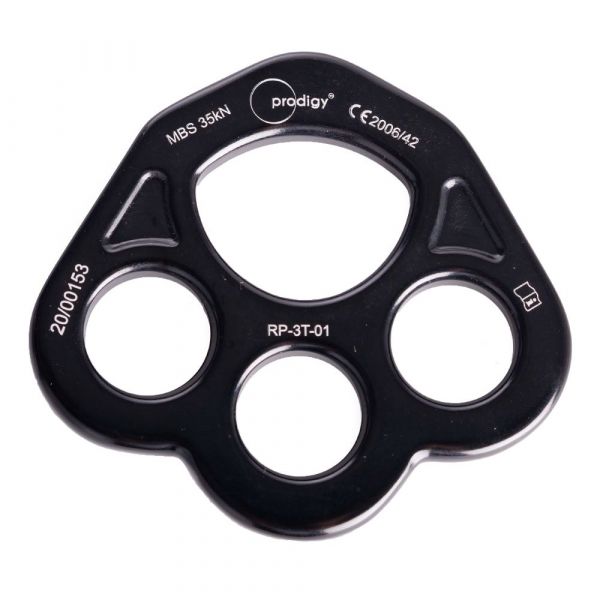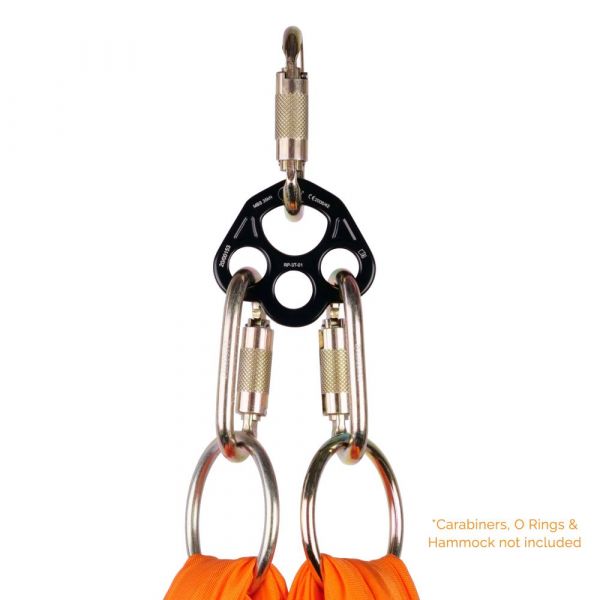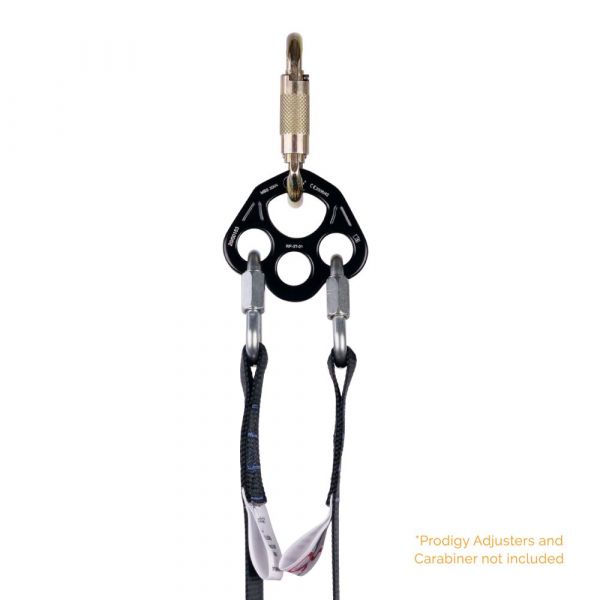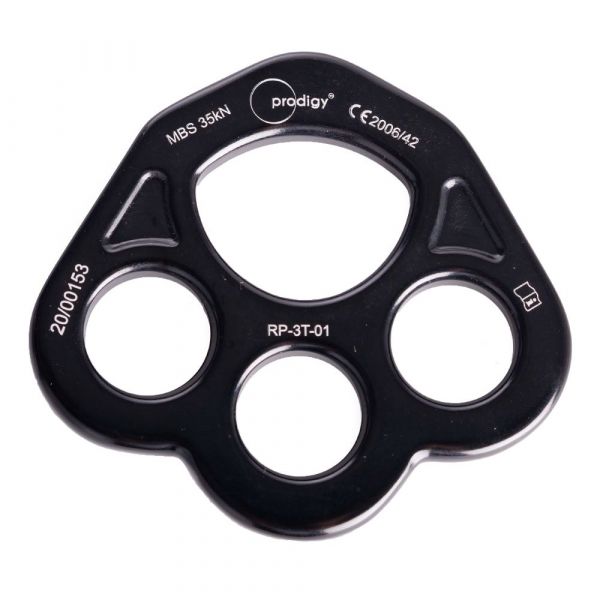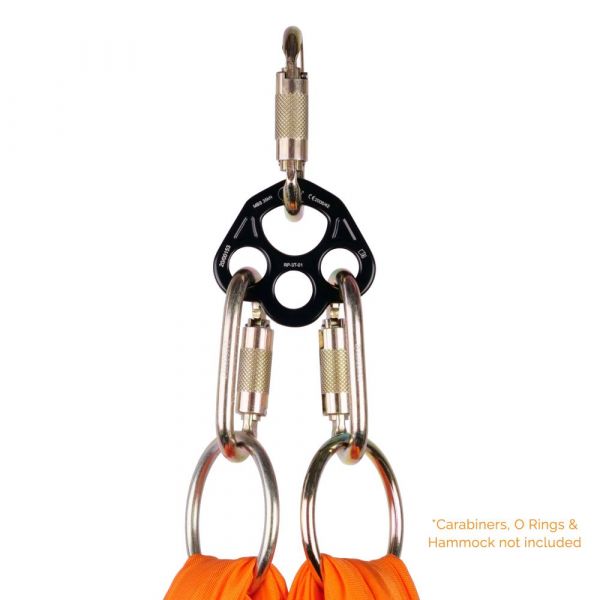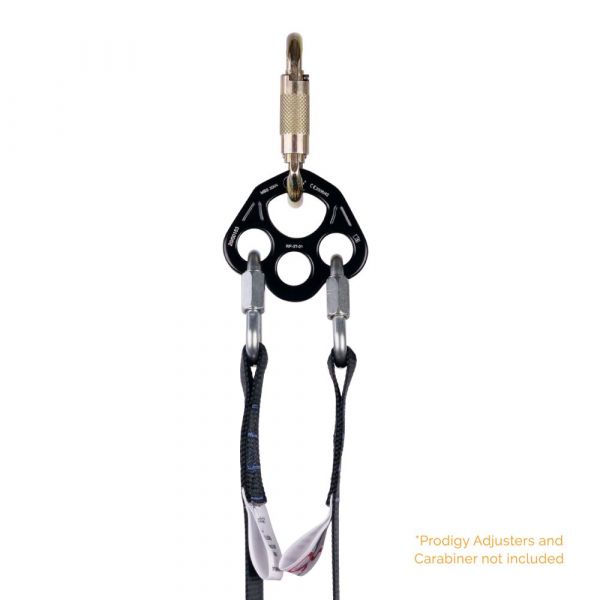 3-Toe Aerial Rigging Plate
Product no.: 3-RP
35,29 EUR
The 3-Toe Aerial Rigging Plate is essential for aerial rigging to enable multiple rigging situations. A small rigging plate like this is crucial for avoiding tri-loading your carabiners when you're rigging from 2-points to 1.

Applications:
2-point Aerial Hoops to a single rigging point
Aerial Straps
Aerial yoga hammocks / Sling for performance
Dance Trapeze
The 3-Toe Aerial Rigging Plate allows ropes and slings to be directly connected. The lightweight aluminium has an excellent strength-to-weight ratio but to reduce wear on the aluminium when attaching steel carabiners, you might want to use a sacrificial layer to mitigate wear.

Rigging Plates are widely used in rigging applications as they allow the user to make multiple connections to a single anchor point which is useful for complex rigging and rescue scenarios, as well as organising your workstation.

Other uses for Rigging Plates are in tree care, anchor management, fall protection, and rescue.

Each rigging point measures 20mm. Using the outer 2 rigging points (the most used ones) will only add 47mm to your rigging height.

Country of Manufacture: UK
Material: 7mm thick Aluminum with an anodized finish
Weight: 63g
Minimum Breaking Strain (MBS): 35kN
Individually serial numbered.
CE marking complies with the applicable essential Health and Safety requirements of the EC Machinery Directive 2006/42/EC
There are no reviews yet.
Other products of the same brand