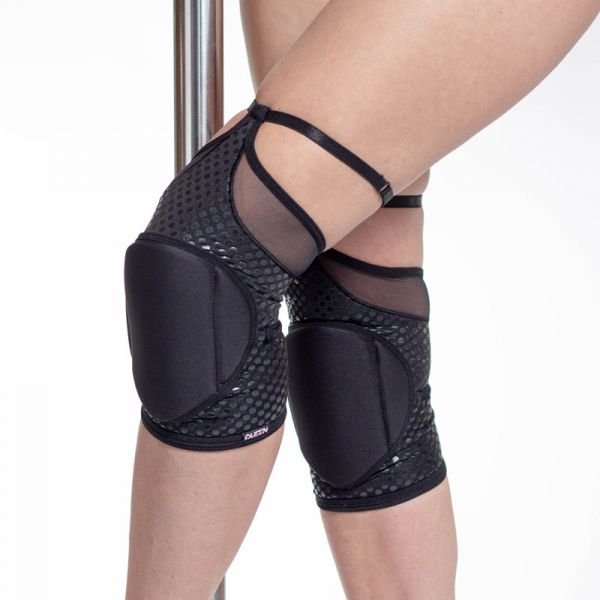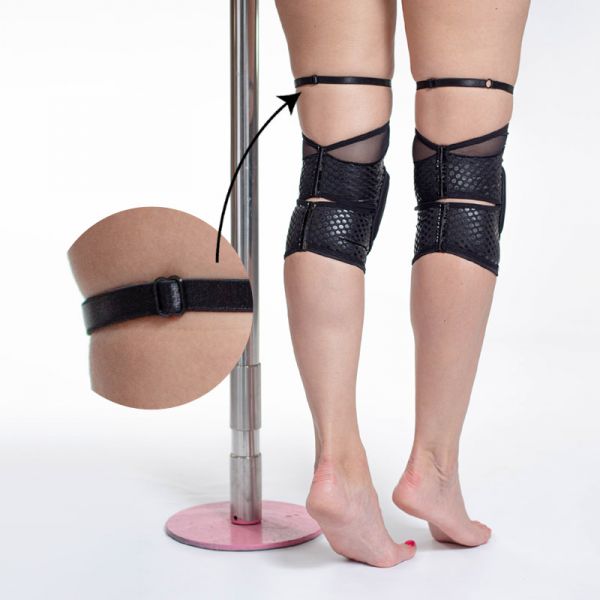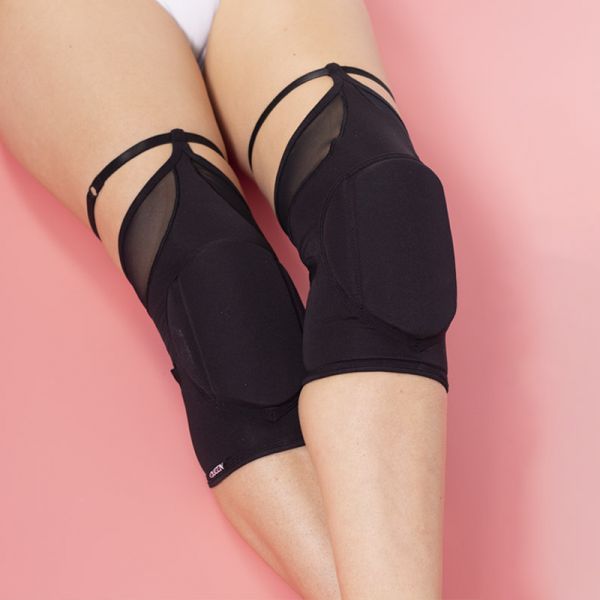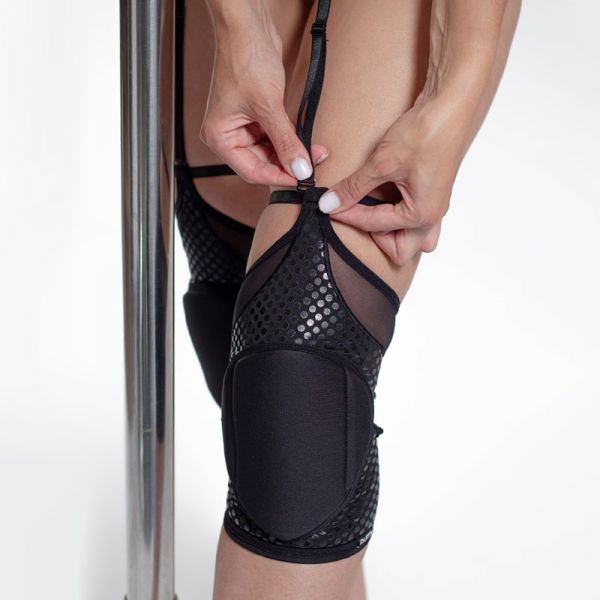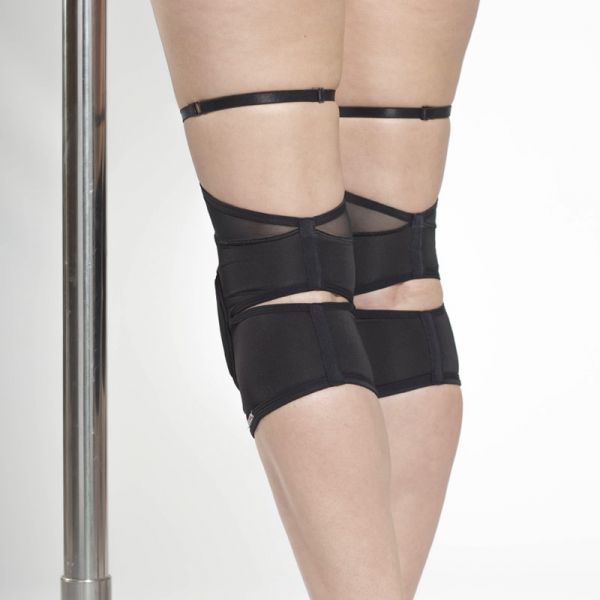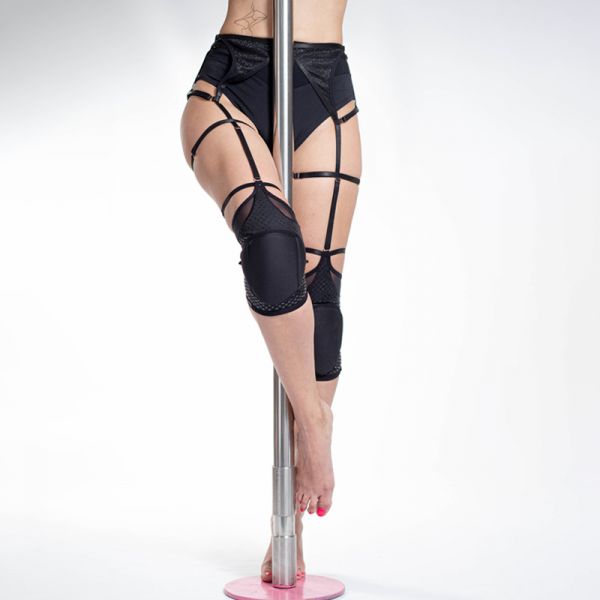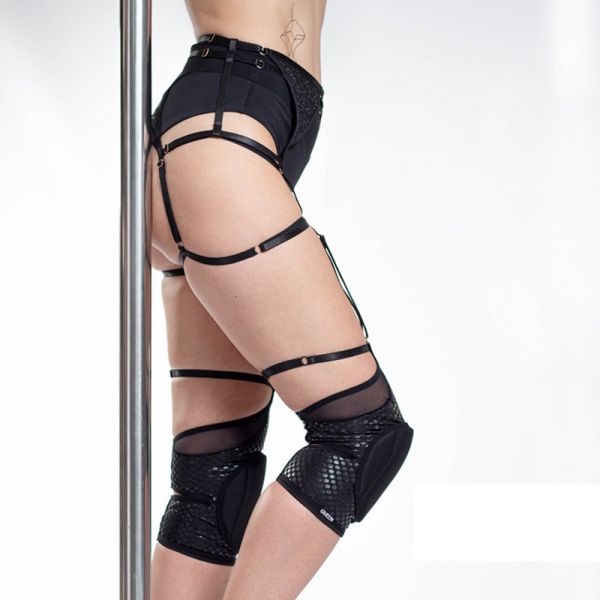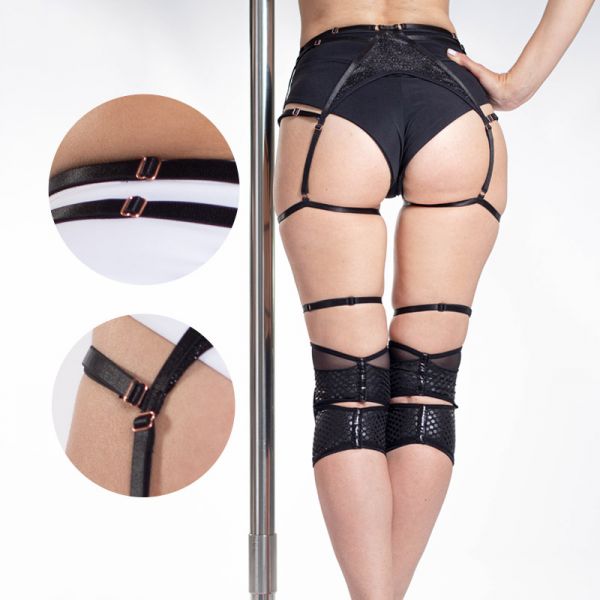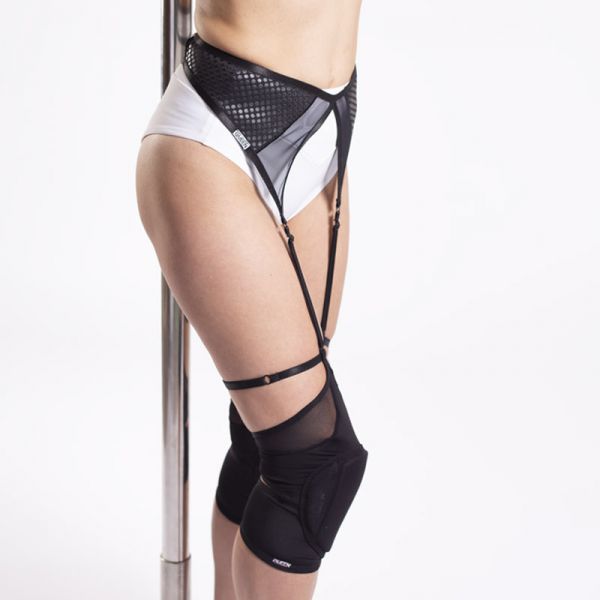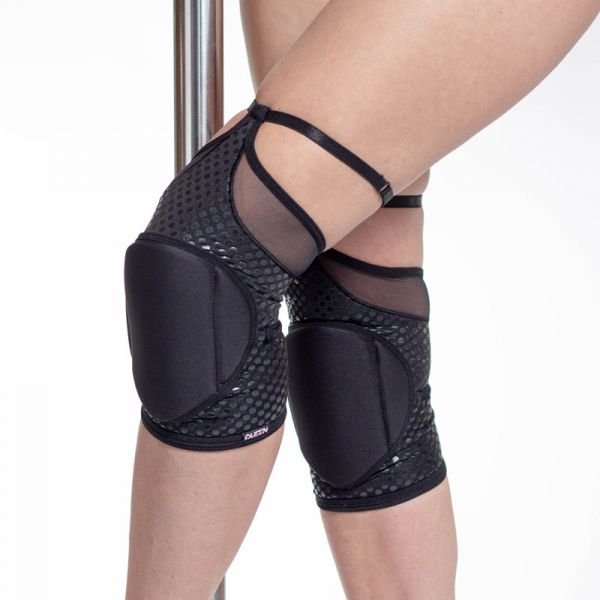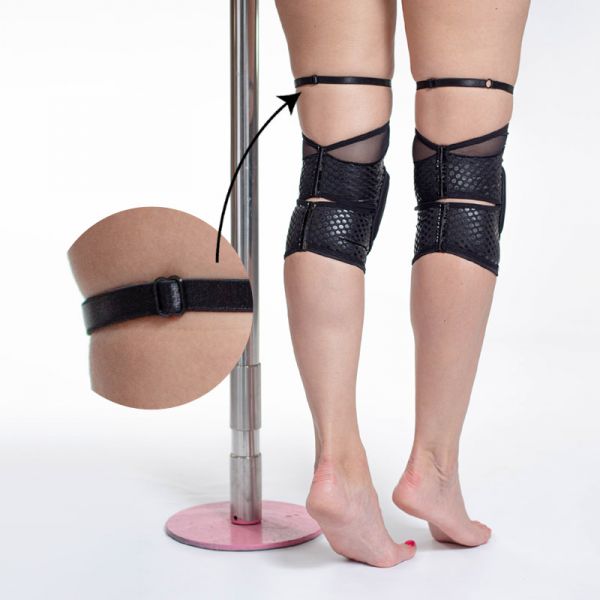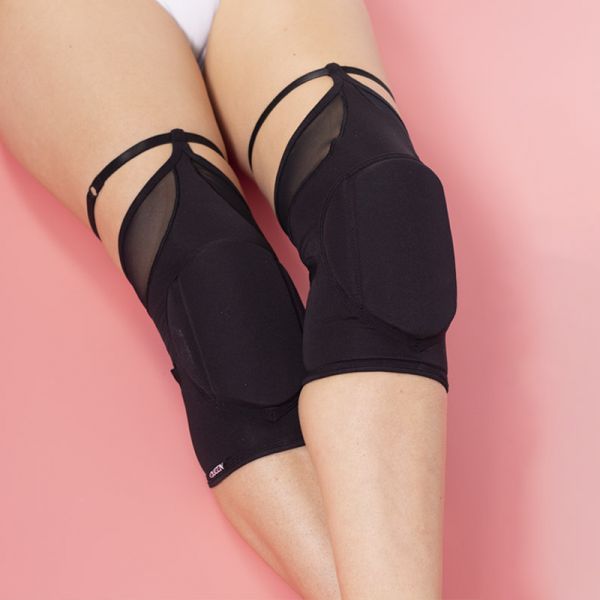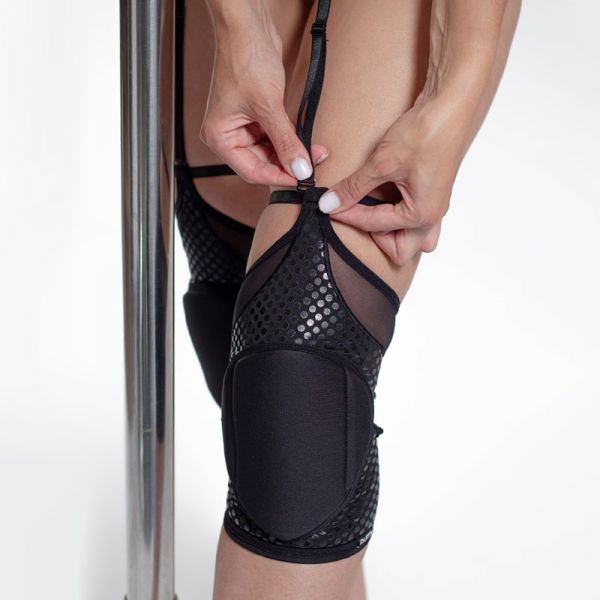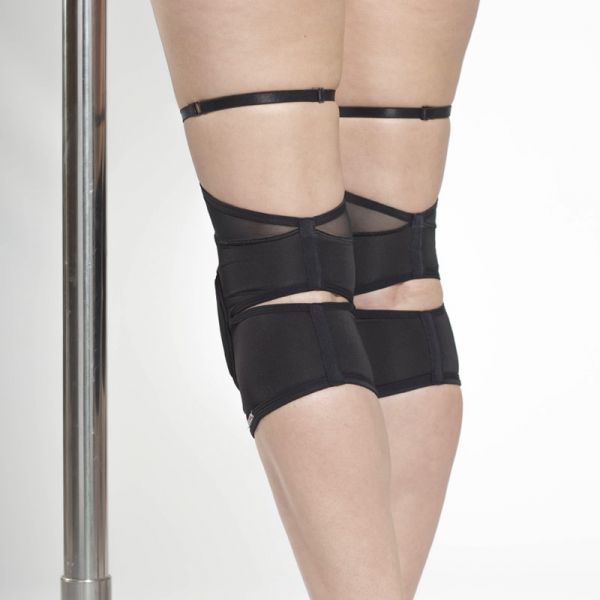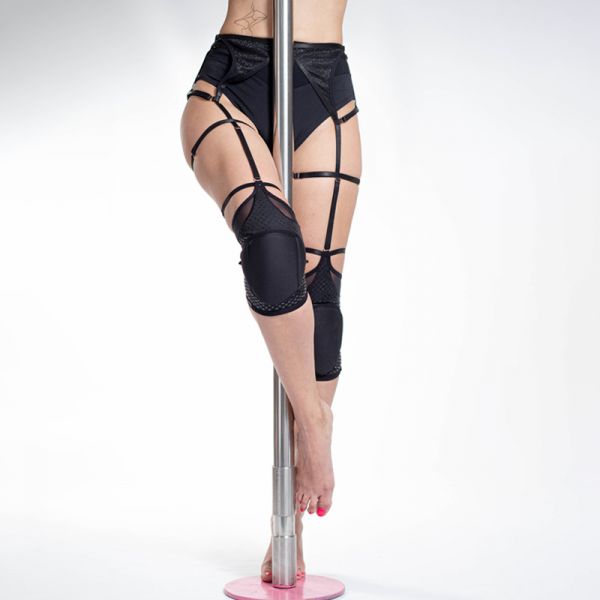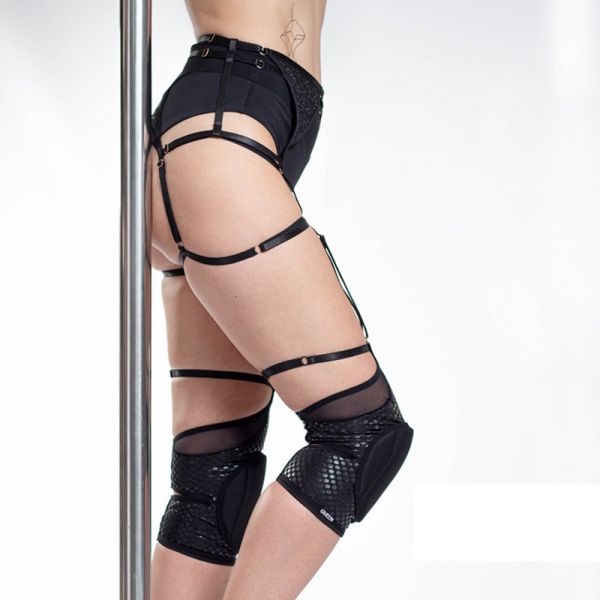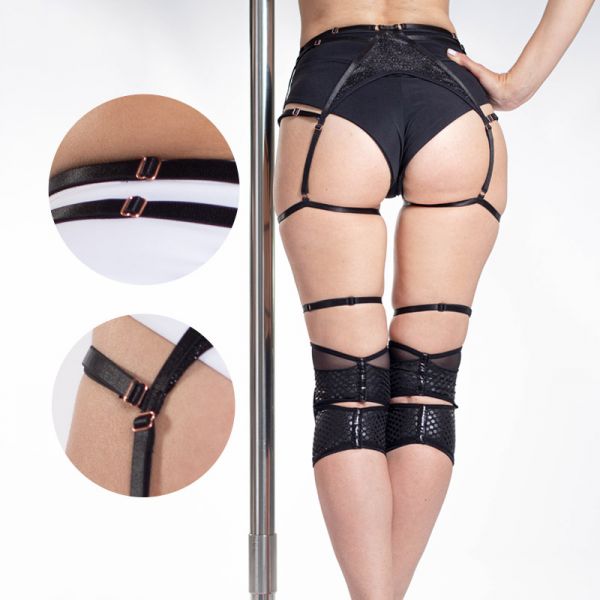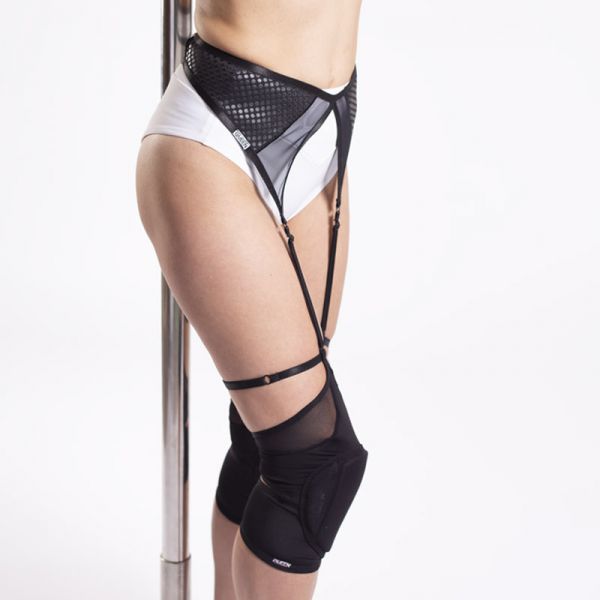 Queen Knee Pads - Black Fire
Product no.: BlackFire
54,45 EUR
Super adaptable, customizable, appealing design - Black Fire Knee Pads by Queen Pole Wear
GRIP silicone coatings provide strong and secure grip on the pole surface - Option without Grip available
The QUEEN 3SideProtect Technology provides full support and protection of the knee from all sides;
The pads can be easily replaced or switched out to allow you to create the ideal knee pads thickness for your dance style
Make sure the sizing is right and the fit is snug
Adaptive knee-caps adapt to the shape of your knee over time for optimal comfort
Smooth – give a possibility to slide easily on the dance floor;
Vent on the inner side of the knee pad to allow release of moisture and heat
GRIP coating will not lose grip, does not crack or break down over time
High quality threading and reinforced sewing for a high quality product
Features
FABRIC hypoallergenic, soft and durable jersey: polyamide 80% elastane 20%
HEIGHT IN FRONT 21 cm/8,3 inch
HEIGHT IN REAR 16 cm/6,3 inch (+ -5 mm/0,2 inch)
INNER PROTECTIVE PADS 100% soft polyethylene foam material
MADE IN Ukraine
CARE Washing machine is allowed at a temperature of 30 deg C
SUITABLE FOR Pole dance; Choreography; Strip dance; Stretching; Twerk dance; Yoga; Indoor sports; Beginners and professionals; For training and performance.
OPTIONAL Garter belt with grip (Sweet Black Grip) or without grip (Black Shine) with straps that are adjustable in length and width, providing a perfect fit
**The garter belt is not included in this product and needs to be purchased separately**
How to wear Queen Wear knee pads for the first time:
The knee pads should be a little tight at first. But after 1-2 workouts the fabric will stretch, the cup will take the shape of the knee and the knee pads will sit well.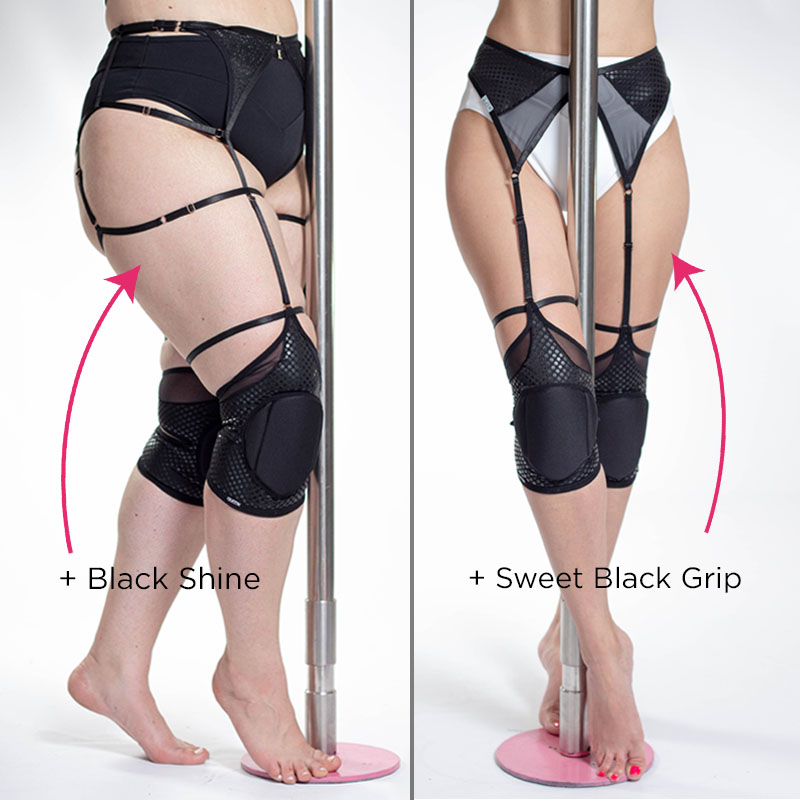 Sizing Chart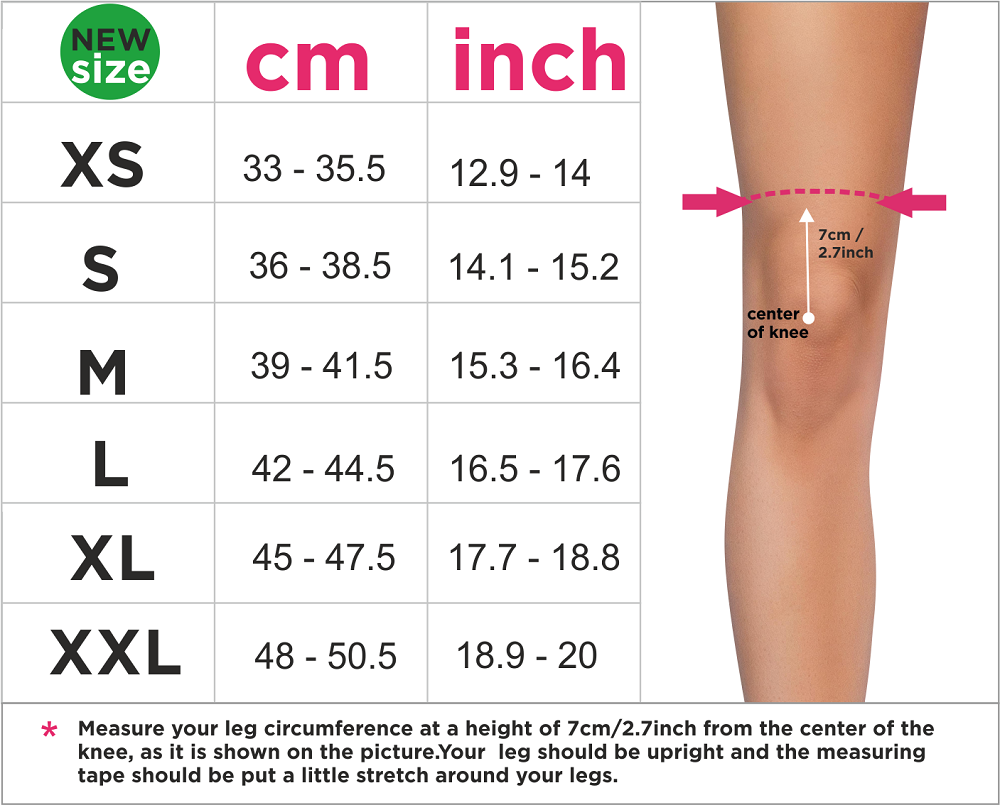 Customers who bought this product also bought the following products:
I will be using this product for both pole dancing and floor work, I have heard this is the best brand for both needs.
Other products of the same brand