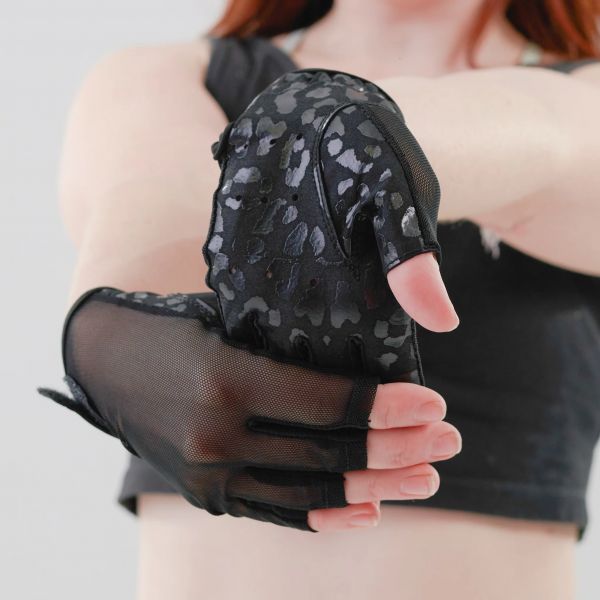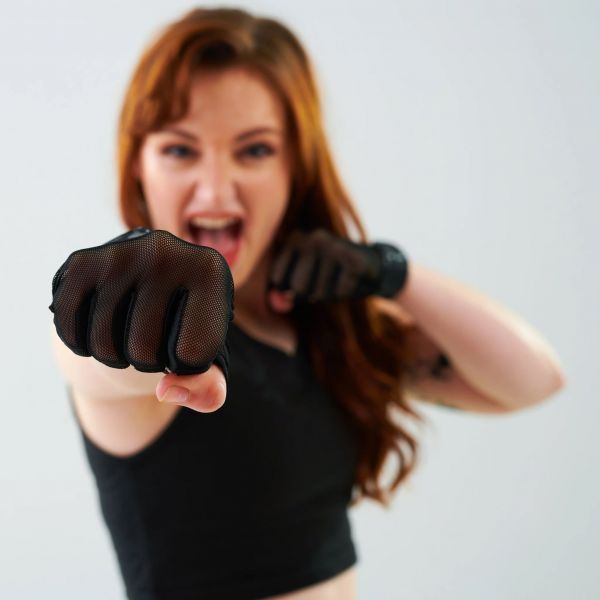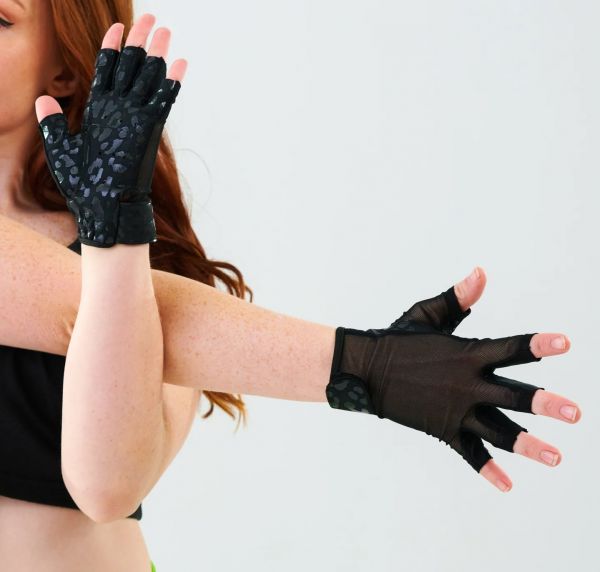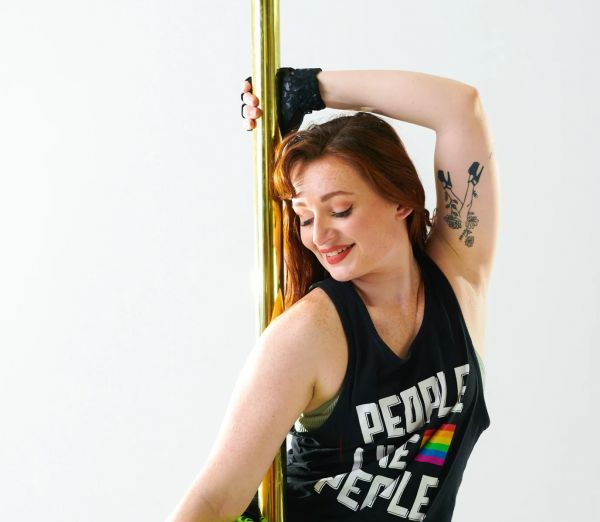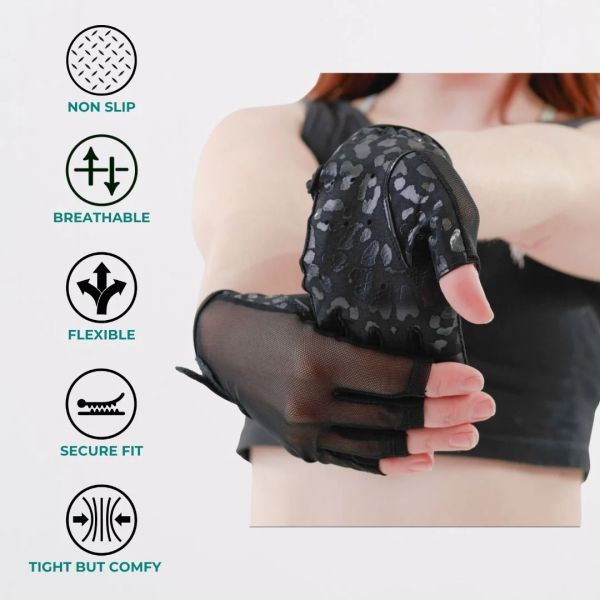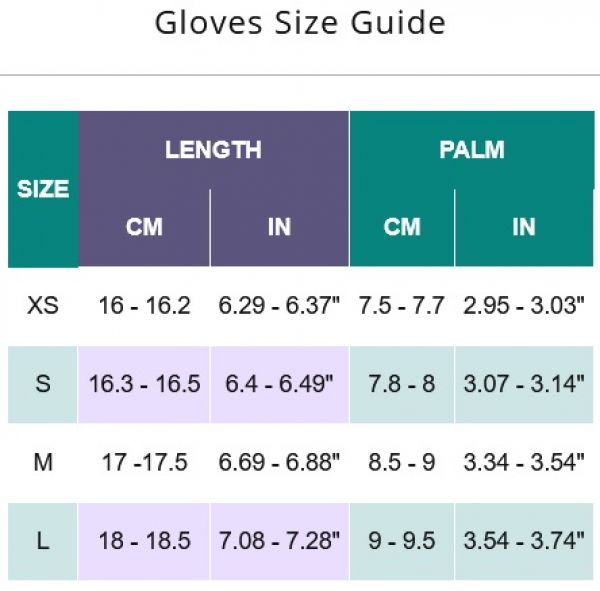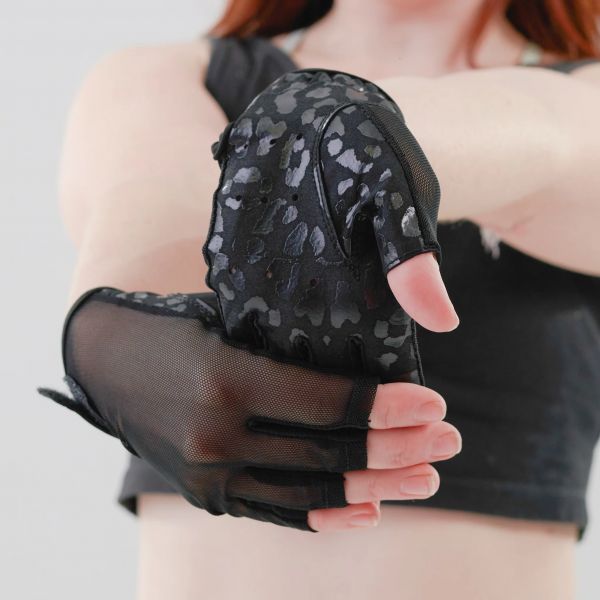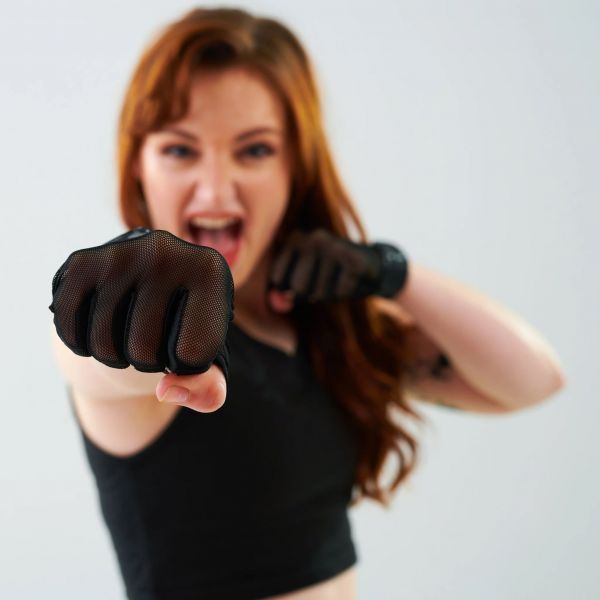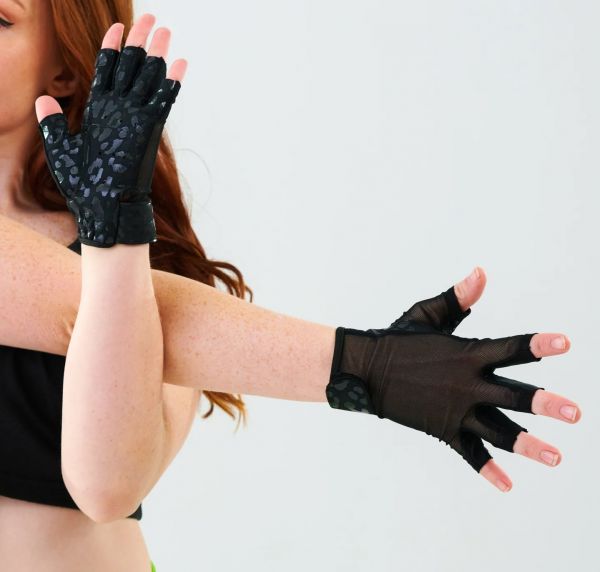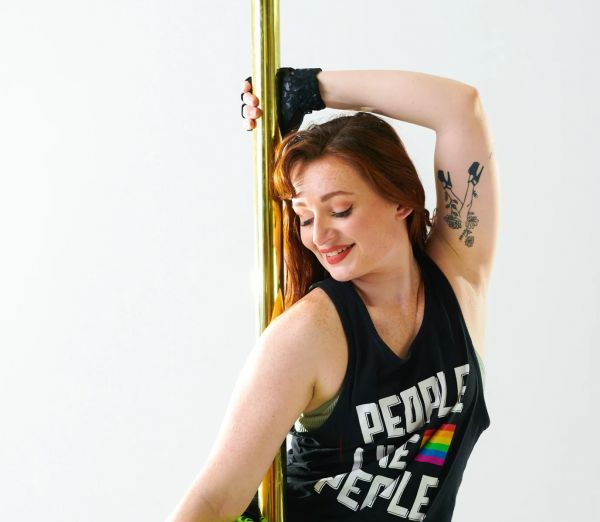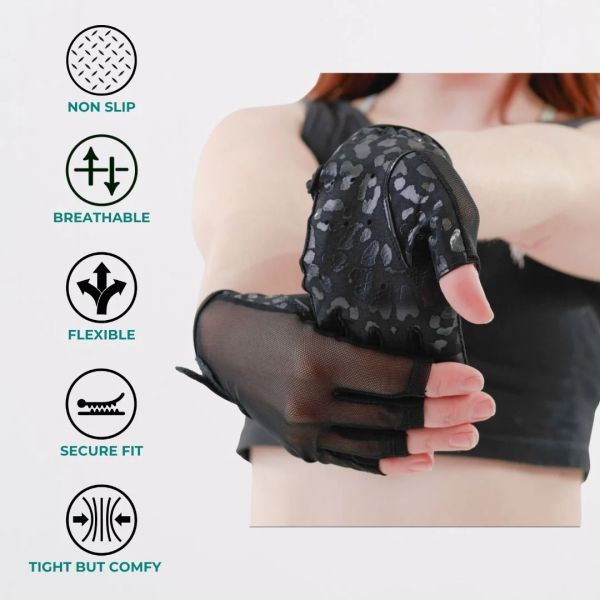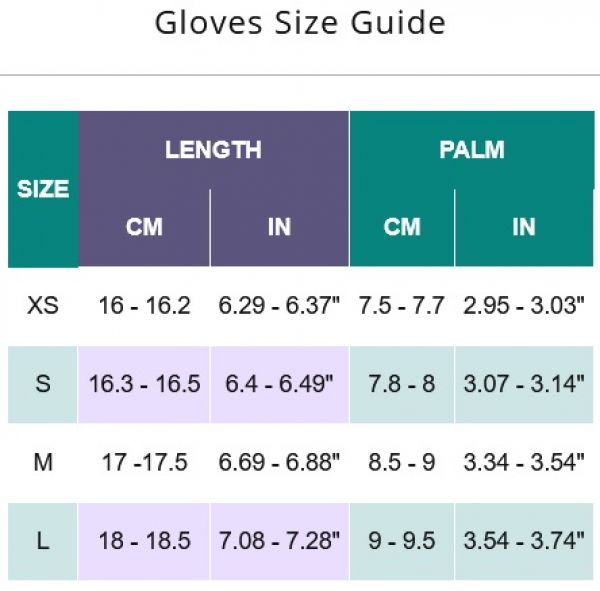 Pole Dance Gloves with Grip in Leopard Print
Product no.: GSGM
45,38 EUR
✔️ Breathable: Minimizes sweat with a lightweight fabric⁣⁣⁣⁠⁣⁠⁣⁣⁠⁣⁠⁣⁠⁣⁠ and finger-less design⁠⁠
✔️ Non-slip: Gives you grip thanks to the silicone technology⁠⁣⁠⁣⁠⁣⁠⁠
✔️ Secure Fit: An adjustable fit thanks to strong velcro ⁠⁠
✔️ Comfy: Made with mesh fabric so that your hands won't slide out⁠⁠
✔️ Flexibility: Allows versatile movement between your hands and the pole⁠
Care
We recommend pre-washing all your pole wear when wearing for the first time. Treat me well and I'll last for a long long time.
How to wash me:
Normal wash
Rinse out water & tumble dry in medium heat
Things to avoid:
Do not bleach and iron
Do not use fabric softeners – these leave a coating on the fabric, preventing it from moisture-wicking and breathing, not to mention, softeners often contain toxic substances and aren't environmentally friendly
Sizing
Length
Measure the length of your hand from 1 inch below the tip of your finger to your upper wrist (where you usually wear your watch).

Palm
Measure the width of the middle part of your hand.

Fit
If your measurement is between two sizes, choose the lower size as it will slightly stretch and pole dancing requires a snug fit.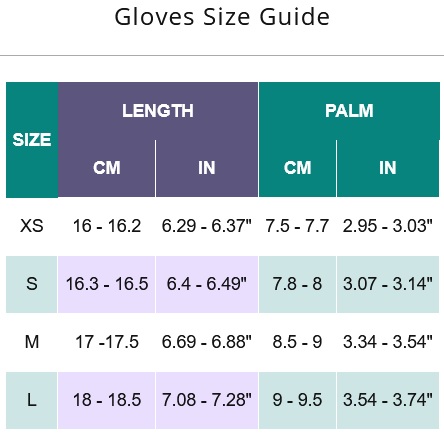 Customers who bought this product also bought the following products:
Love these, very cute too
Other products of the same brand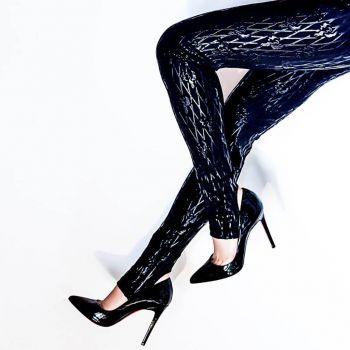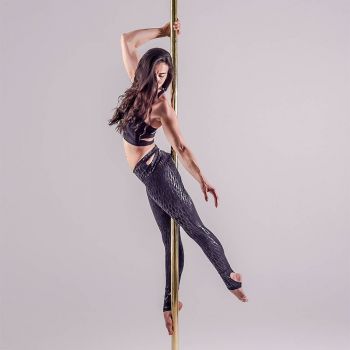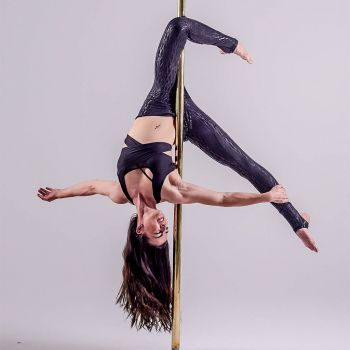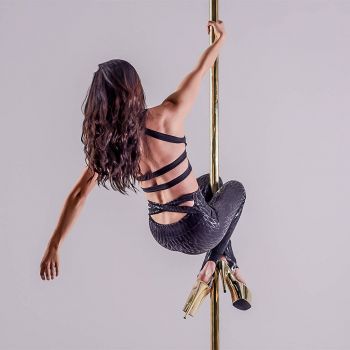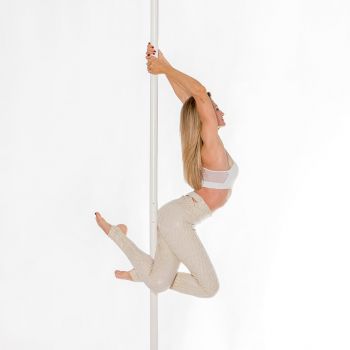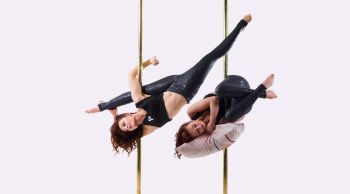 Super Fly Honey Sticky Leggings
120,00 EUR
incl. 20 % VAT excl. Shipping costs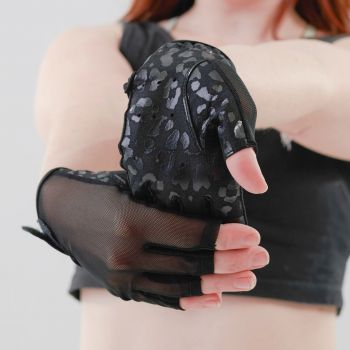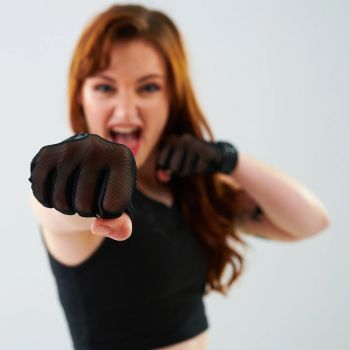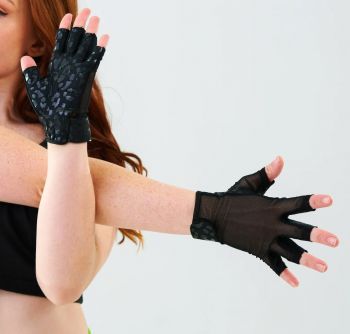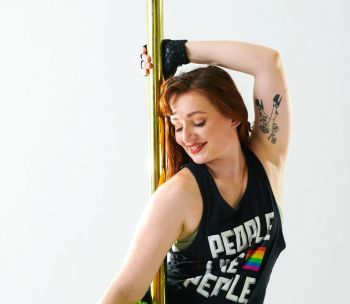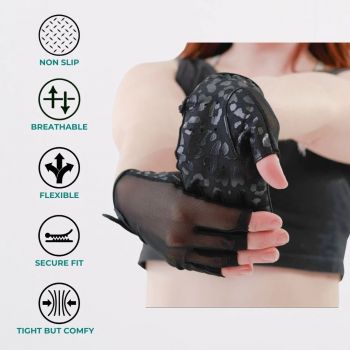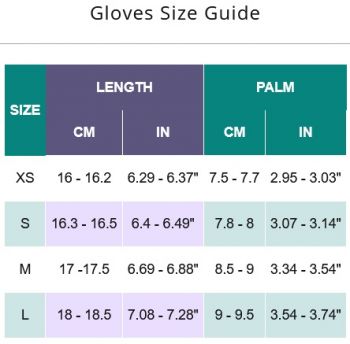 Pole Dance Gloves with Grip in Leopard Print
45,38 EUR
incl. 20 % VAT excl. Shipping costs
---