Imprint
As experts in pole dance & aerial athletics equipment, we offer simple but in-depth consultations to our customers and deliver a specially curated selection of beautiful, high quality products the pole & aerial industry. Since 2011, we continue to carefully select our products and are continuously innovating for improved aesthetics, functionality, safety & quality.
At Poleshop.fr, our no. 1 priority is safety and customer care.
Next to Poleshop.fr, we also run PoleShop.AT, PoleShop.IT, PoleShop.ES, PoleShop.BE, PoleShop.FR, PoleShop.PT, and PoleShop.GR.
Based in Germany. Delivering to the world.
For news, updates and special promotions, visit us on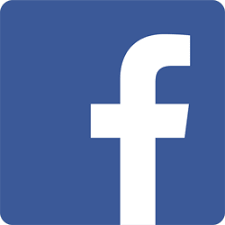 Facebook and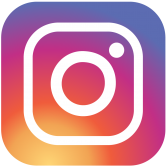 Instagram!
Firm:
Poleshop.fr - Wong & Wegener

Director/ Owner:
Franz Wegener
Managing Director:
Yi Ling Wong
Company address: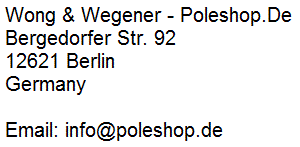 Telephone: +49 30 3119 8206
Tax number: 33 / 581 / 00520
VAT-ID: DE287194374
Returns Address
For small items, like clothes and grips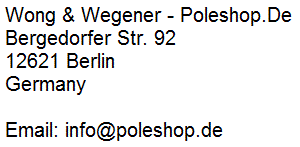 For large items, like poles, hoops, and their accessories

last update: 20.01.2015
All of the images on this website are provided with permission by relevant parties.