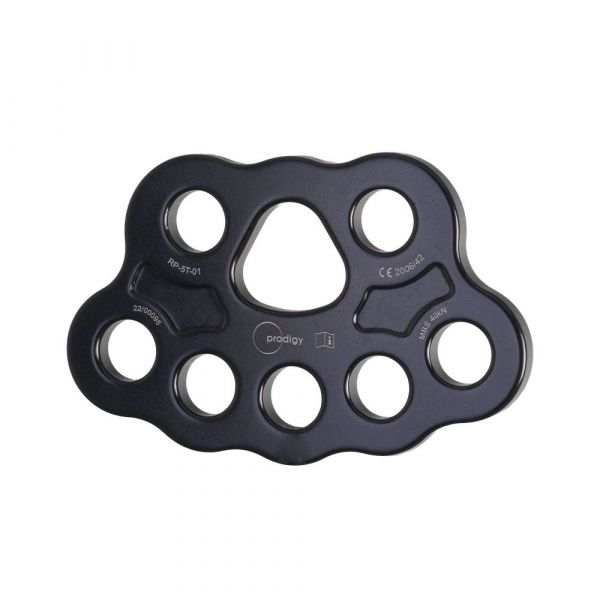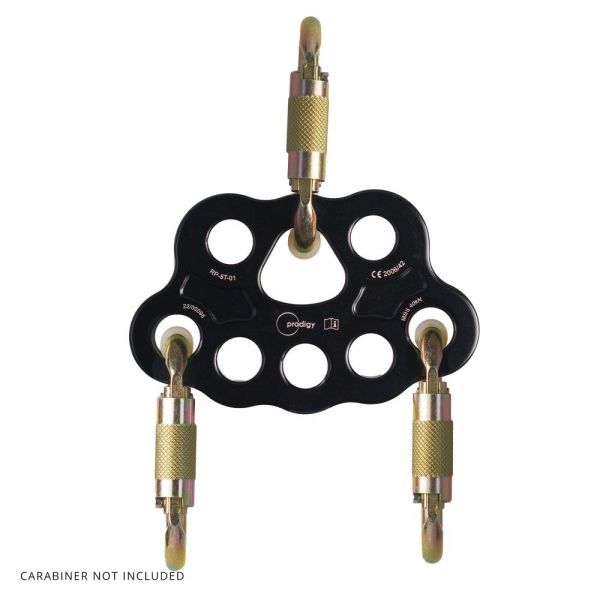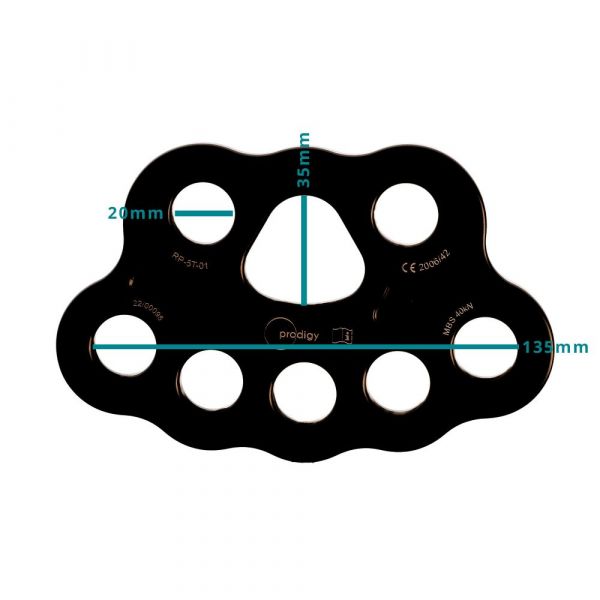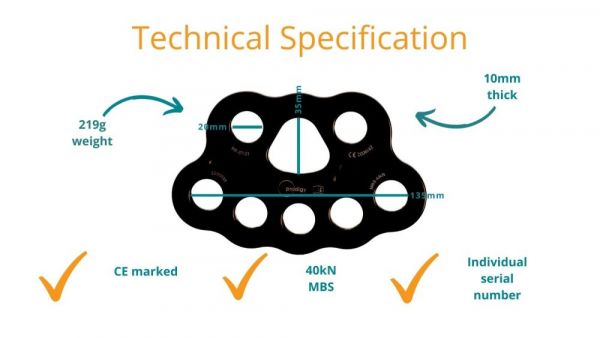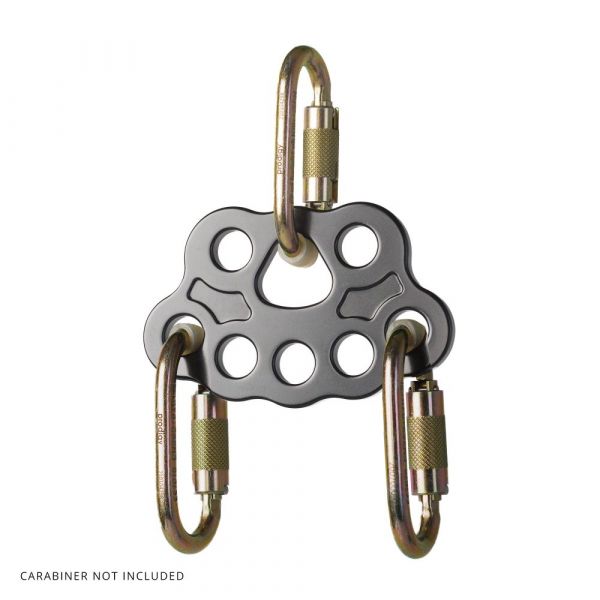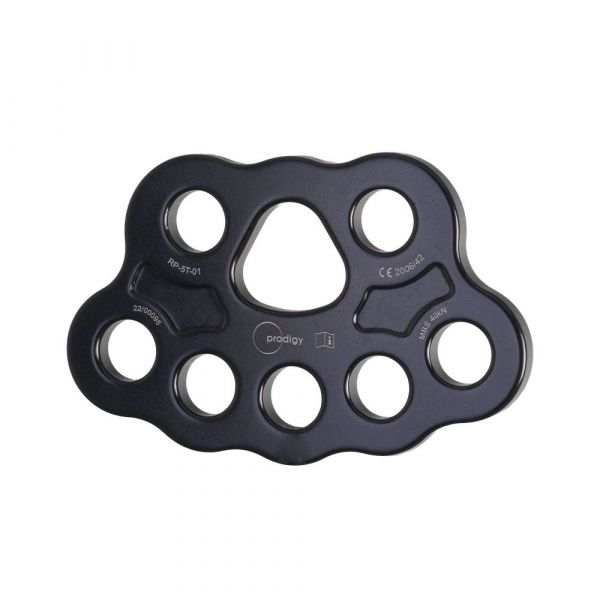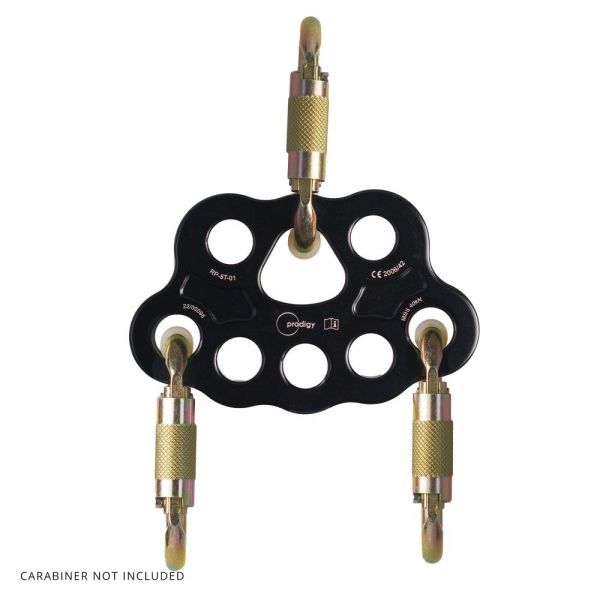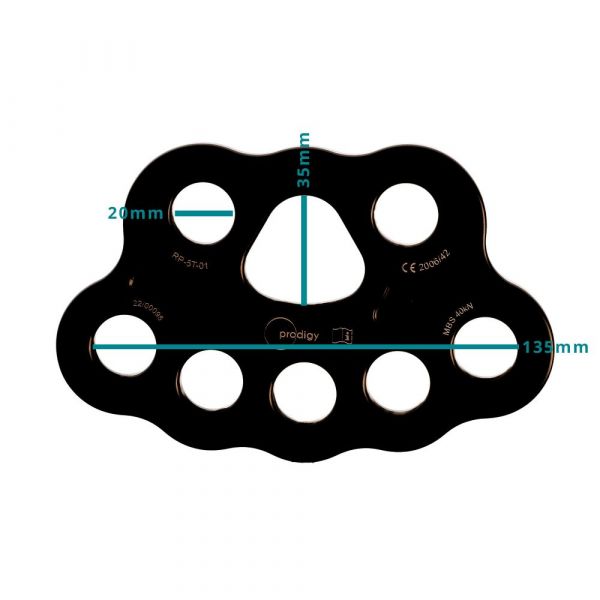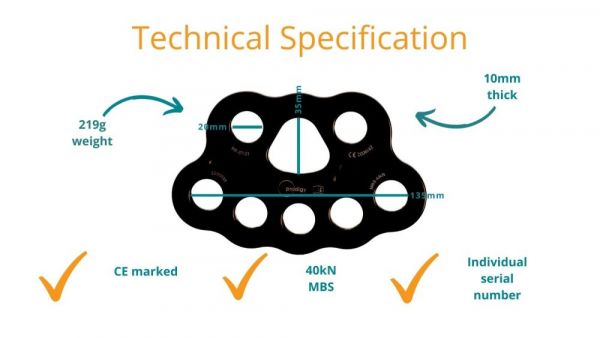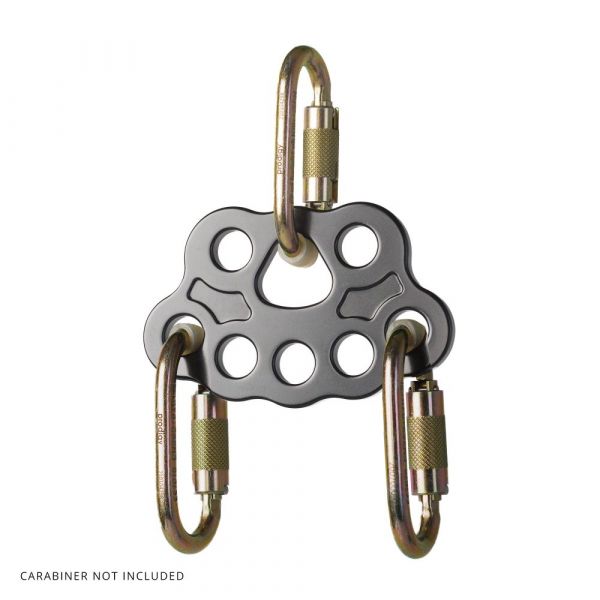 5-Toe Aerial Rigging Plate
Product no.: 5-RP
55,46 EUR
ESSENTIAL FOR AERIAL RIGGING

The 5-Toe Aerial Rigging Plate is a must-have for any rigger or aerialist who needs to be able to adapt to multiple rigging situations. A medium rigging plate like this is crucial for avoiding tri-loading your carabiners when you're rigging from 2-points to 1.

Used in Aerial Rigging for:
2-Point Aerial Hoops to a single rigging point
Aerial Straps
Aerial yoga hammocks / Sling for performance
Dance Trapeze
** It's a must-have when rigging Prodigy Cotton Covered Aerial Loops.
The 5-Toe Aerial Rigging Plate allows ropes and slings to be directly connected. The lightweight aluminium has an excellent strength-to-weight ratio but to reduce wear on the aluminium when attaching steel carabiners, you might want to use a sacrificial layer to mitigate wear.

Country of Manufacture: Taiwan
Material: 10mm thick Aluminum with an anodized finish
Weight: 219g
Minimum Breaking Strain (MBS): 40kN
Individually serial numbered.
CE marking complies with the applicable essential Health and Safety requirements of the EC Machinery Directive 2006/42/EC
There are no reviews yet.
Other products of the same brand